Free Printables - Bookplates For Your Library
Hi Friends!
Today I'm sharing neat DIY Bookplates. Bookplates originated in use from book owners to show possession. "

The name of the owner usually follows an inscription such as "from the books of..." or "from the library of...", or in Latin, ex libris.... Bookplates are important evidence for the provenance of books." Wiikipedia. This article also states that the first bookplates/bookstamps were used back in ancient Egypt during "the reign of Amenophis III in Egypt (1391−1353 BCE)." And that they became bookplates in the United States for home libraries. These bookplates usually featured a family crest or family motto, flora or fauna. A more familiar theme carries the phrase ex-libris Latin for 'from the books of....
Here are a few of the Free Bookplate Printables for your home library! Enjoy!
These Gemstone Printables are from Design* Sponge! And of course you all know I love those gemstones!
"These bookplates—perfect for all of your summer reading—feature images of gemstones and minerals culled from the British Library's collection."

Max- Design*Sponge



These bookplates are from The Graphics Fairy and feature Vintage style designs! I love these!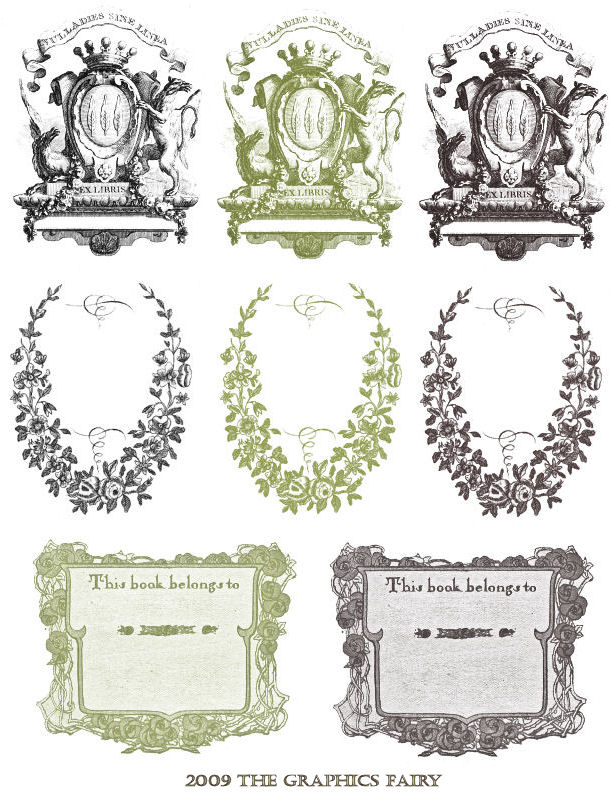 The Graphics Fairy

LINK
More fun bookplates:
Featuring many types of Bookplates with links!
I've had book plates since I was in High School and it's a joy to find one of my old bookplates. It is kind of a way of tracking history for me. A tradition, so to speak, and a history of my writing from a young adult until now.
I hope you find one or two or more styles of bookplates that you start using in your own library today!
Enjoy! CJD.Sign
Check out the free sneak peak of Voices of Cellar's Bridge
by LC Cooper

HERE