Chamomile Tea with Wickstead's!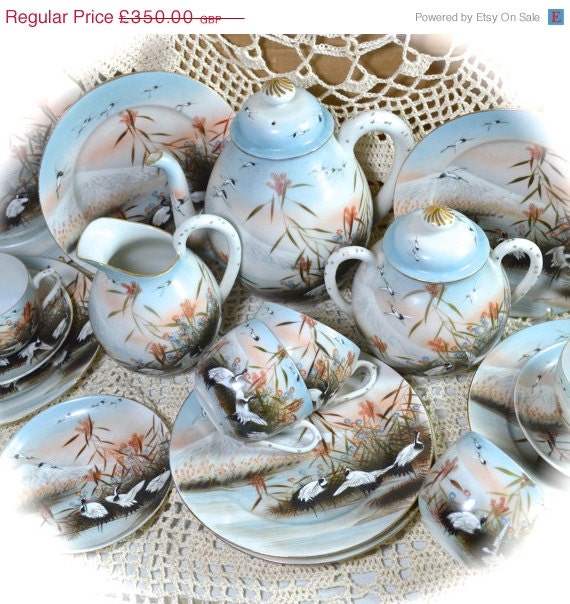 Wickstead's Tea Set featuring Mt. Fuji Landscape

LINK
Chamomile tea for Tuesday!
My Chamomile has been harvested and I am ready for a fresh cup of Chamomile Tea!
Here is a quick visual tutorial on how to make a cup of fresh or dried Chamomile Tea.



Fine Eggshell Porcelain, Each Piece Signed, Hand Painted Pattern, Landscape with Cranes and Mount Fuji, Gilt rim detail to handle and finials, Soft Blue and Blush Colouring, Teapot Jug, Lidded Sugar, 6 Trios, Larger Serving Plate, 22 Piece Set




About a rounded tablespoon; fresh herbs are not as strong as dried herbs.














I hope you enjoy a cup of Tea today!
Enjoy!
CJD.Sign
**Side Note** "The Country Doctor Handbook" by The Editors of FC&A Medical Publishing, pg. 30, "Chamomile", states use 2 to 3 Tablespoons of fresh Chamomile per tea cup. So it is more about taste.
Check out our Sponsor, Wickstead's on Etsy!